The Nene (pronounced "neh-neh") is a land bird and a variety of goose. It has adapted itself to life in the harsh lava country by transforming its webbed feet into a claw-like shape and modifying its wing structure for shorter flights. Hunting and wild animals all but destroyed the species until they were protected by law and a restoration project established in 1949. Click the image below for a page you can print and color.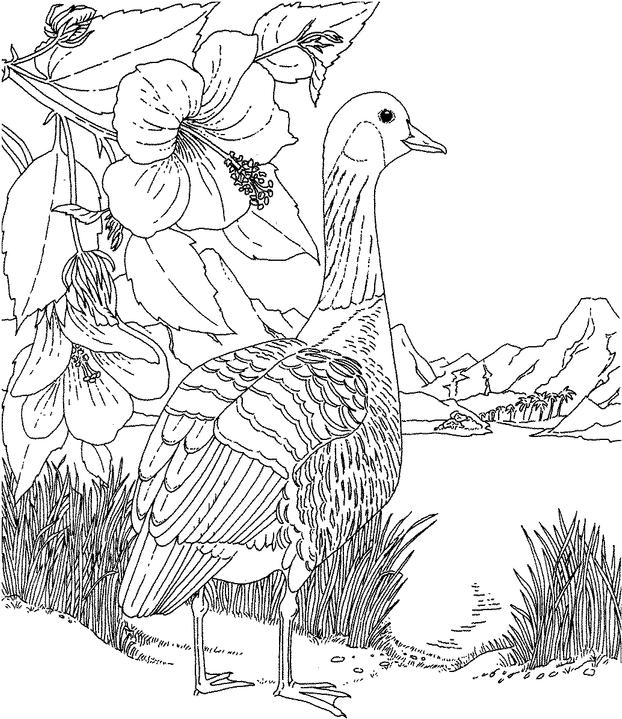 Find out a lot more about our state bird from Aloha from Hawaii: Taking Flight, Hawaii's Vanishing Birds and a photo, sound file and more info at The Wild Ones Animal Index.


Back to Hawaii School Reports Symbols and Facts

Bird Times
Bird Times is the magazine for bird lovers and enthusiasts! Training, health care, feeding, breeding, wild bird-watching and the culture and enjoyment of our avian companions. Entertaining and informative!